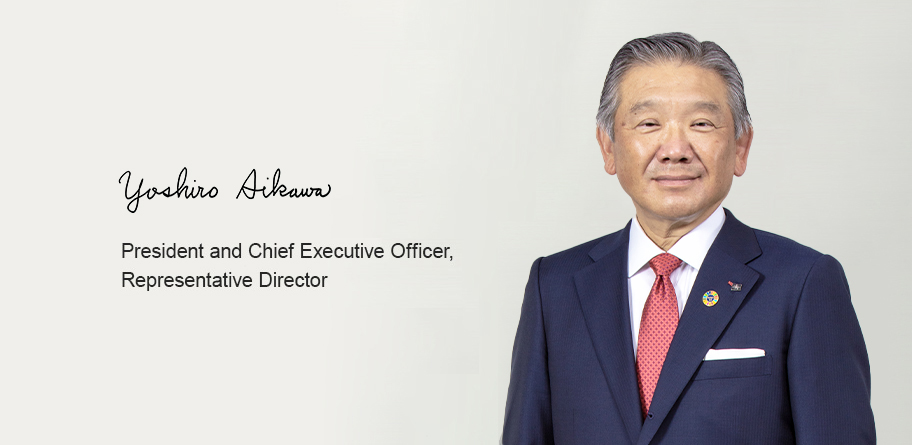 To create a vibrant environment for all members of society
Ever since it was founded in 1873, the Taisei Corporation has established its history amongst Japan's modernization, post-war reconstruction and economic growth.
And now, as society has matured, the Taisei Corporation finds joy in producing new values for our customers and society by contributing towards the creation of a productive, safe and secure society.
This fiscal year (FY2018) marks the start of our Medium-term Business Plan (for 2018 to 2020). We will be taking steps to maintain and accelerate our growth with domestic and international construction businesses as our main operations. Of these activities, the continued growth of international businesses will be a major focal point for us, and we will also concentrate on energy/environment, urban development/PPP, renewal, and engineering to increase opportunities for revenue and to add value with regard to construction and related businesses.
On the other hand, workstyle reforms and advancing productivity are major issues in the construction industry. I would like to take the initiative in addressing these issues so that everyone in the construction industry can lead vibrant and satisfying lives.
We will continue to make endeavors under our Group motto, "To create a vibrant environment for all members of society," while keeping in step with nature and making efforts to create a society full of hopes and dreams for future generations.