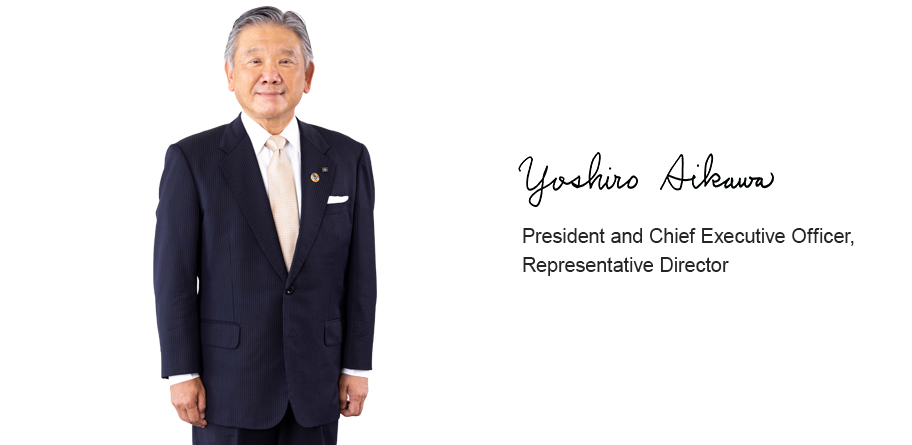 I would like to express my gratitude for your continuous support.
Firstly, I would like to offer my sincere sympathies to people who have been affected by recent natural disasters including typhoons, hoping for the early restoration to their former state.
Currently, it is assumed that the business environment of the construction industry will remain stable for a while, with projects relating to Tokyo Olympic and Paralympic games which will take place in the next year, ongoing measures concerning national resilience and continuous demands for large-scale redevelopment projects in the center of Tokyo. However, we consider that it is crucial for us to build steadily the foundation for growth from the medium-and long-term perspective, looking into the next-generation market environment.
Taisei Group has promoted higher added value and expansion of revenue opportunities of the construction business and related fields to build the foundation for the sustainable growth based on the Medium-Term Business Plan (2018-2020). Specifically, we have driven the sustainable growth of our overseas business as the most important issue, and we have also implemented strategic investments of management resources in the focused fields for which we can take advantage of our core business (energy and environment, urban development and PPP, renewal, and engineering), the development of differentiated technologies and other areas.
Furthermore, as one of leading companies in the industry, we will take the unified initiative in addressing "Work Style Reforms" and "Advancing Productivity."
Meanwhile, based on the resolution at the board meeting on May 10, 2019, we acquired 6,808,000 common shares of our company (at an acquisition price of 27,999 million yen) in order to increase shareholder returns and improve capital efficiency.
I sincerely appreciate your continuous and invaluable guidance and support.