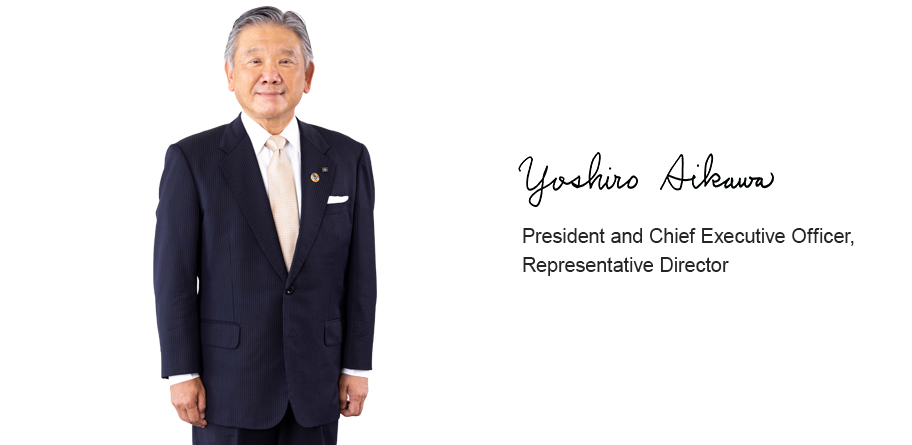 I would like to express my gratitude for your continuous support.
Currently, the market environment in the construction industry remains robust supported by demand such as large-scale private projects in addition to the Tokyo Olympics and Paralympics and other national projects.
Meanwhile, taking into consideration the uncertain business environment following the year 2020, we need to implement a management strategy to achieve sustained growth. Therefore, starting in fiscal 2018, Taisei Group has worked to achieve the management tasks included in the Medium-Term Business Plan (2018-2020), and in accordance with the basic policy "Building the foundation for growth centering the construction business at our core," Taisei Group will continue striving to expand medium- to long-term profit opportunities by making strategic growth investments.
With regard to the dividend at the end of the fiscal year ended March 31, 2019, we propose the cash dividend of 70 yen per share. In determining this figure, we have comprehensively taken into consideration business surroundings in the future etc.
Additionally, at the board meeting on May 10, 2019, acquisition of the Company's own share, the maximum limitation of which is 8,300 thousand shares (28 billion yen), was resolved in order to increase shareholder returns and to improve the capital efficiency.
I sincerely appreciate your continuous and invaluable guidance and support.