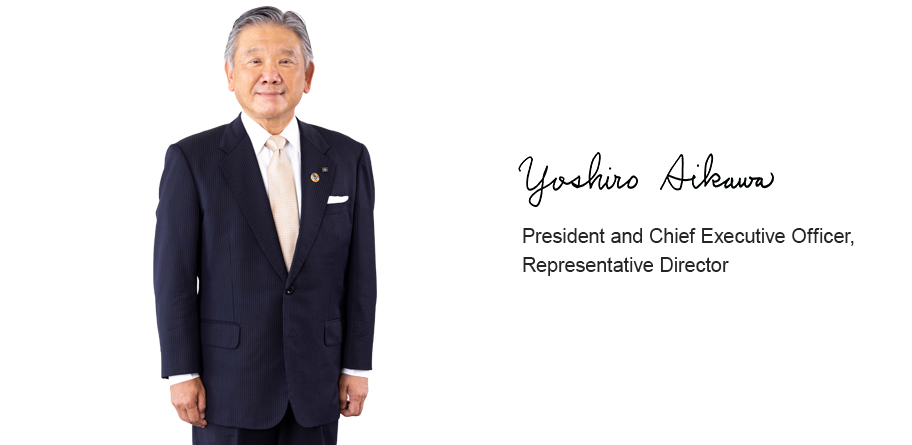 Thank you for your invaluable and continuous cooperation and support.
My name is Yoshiro Aikawa, and I have been newly appointed as President and Chief Executive Officer of Taisei Corporation.
First of all, I would like to express my deepest condolences to those who fell victim to the new coronavirus ("COVID-19") and their bereaved families, and sincerely hope that those currently infected with COVID-19 or in difficult situations due to the pandemic will recover and overcome their predicament as soon as possible.
I will do my best as President and Chief Executive Officer despite the current harsh business environment, and my mission is to continuously strive to accomplish our management goals and to contribute to further growth of Taisei Group under the company's basic policy "Building the foundation for growth centering the construction business at our core".
I sincerely appreciate your continuous and invaluable cooperation and support.
June 2020
President and Chief Executive Officer
Yoshiro Aikawa